All supporters of those affected by the refugee crisis are heroes in our eyes. Individual supporters and partner organizations have helped so many with donations, voices and continuous support. Here, we spotlight those individuals working on the ground to support UNHCR's work with refugees.
The passion and commitment of our UNHCR colleagues in the field is truly unmatched. They are real-life heroes, saving lives and protecting rights each and every day. Many people don't realize what it means to be a "Humanitarian" – for us at USA for UNHCR, "Humanitarian" means "Hero."
Working inside refugee camps is not an easy job. Many of our colleagues have limited Internet access, no air-conditioning in 100-degree weather and few luxuries that we enjoy here in the United States.
On World Humanitarian Day, and every day, can you spot a hero? Here are a few telling traits:
They help the most vulnerable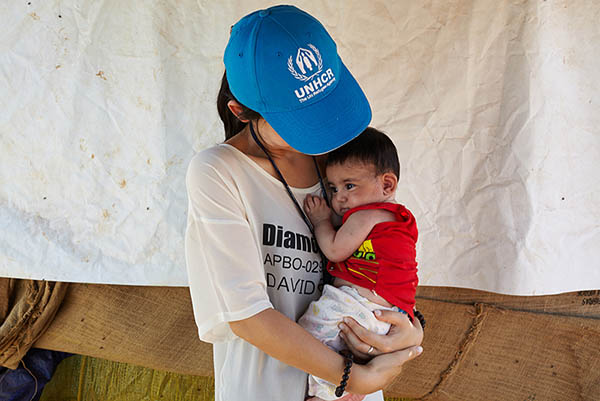 Meet UNHCR staff member, Eujin Byun. She works tirelessly in the Syrian refugee settlement in the Bekaa Valley of Lebanon. Here she holds a young Syrian boy. Photo credit: © UNHCR/ S. Baldwin
They make kids smile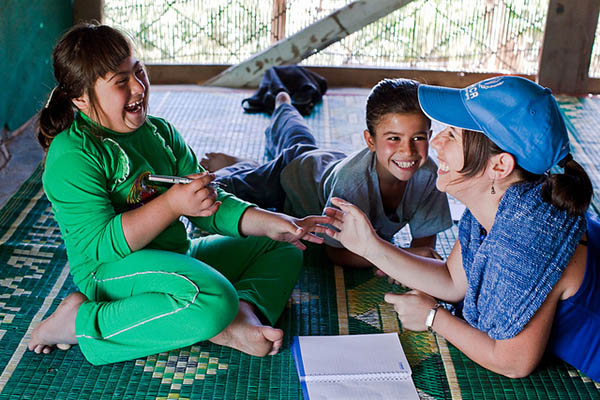 Meet UNHCR staff member Roberta Russo. Here she shares some laughs with two young Syrian girls, Aya and Labiba. Photo credit: © UNHCR/ S. Baldwin
They provide life-saving nutrition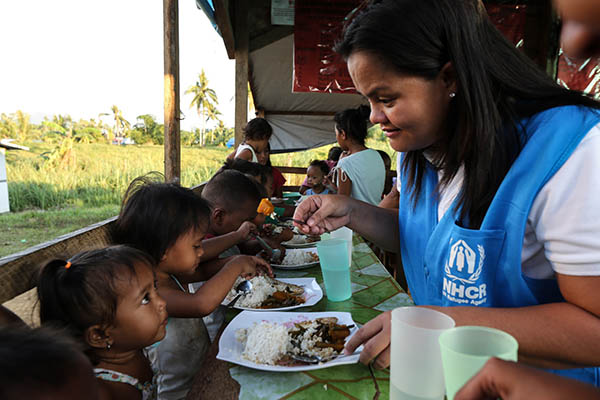 A UNHCR worker helps feed young children in the New Kawayan transitional shelters on the island of Leyte. Children below the age of four eat their meals in a small tent located at the entrance to the site. Photo credit: © UNHCR / P. Behan
They provide safety
A UNHCR staff member helps a young Congolese refugee to board the boat that will take her and her family across the Oubangui to the DRC's Equateur province. Photo credit: © UNHCR / L. Baumann